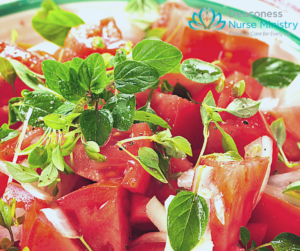 A couple of years ago I began to plant a vegetable garden. I planted tomatoes, all sorts of peppers, eggplant, corn, cucumber, green and yellow beans, okra, carrots, cantaloupe and watermelon. I put in grapevines, blueberry bushes, and apple and peach trees. I learned to enjoy all that I grew. New tastes and treats enjoyed and savored, all grown from my own backyard.
Eating fruits and vegetables provides many health benefits. People who eat a healthy, balanced diet with plenty of fruits and vegetables can help lower risk for heart disease, type two diabetes and some types of cancer. Eating healthy can also help prevent obesity and high blood pressure.
However, many people do not eat enough fruits and vegetables. Only one in three eat the recommended amount of fruits every day. Only one in four adults eat recommended amount of vegetables every day.
But you do not need a garden to eat enough fruits and vegetables. Communities, health professional such as faith community nurse, businesses and families can work together to encourage people to eat more fruits and vegetables. Using some simple tips for healthy eating people can eat more fruits and vegetables.
Tips include:
Keep fresh fruit and carrot sticks within easy reach to use as snacks.
Shop at a farmers market to get the best of local fresh fruits and vegetables.
Make some simple changes in meals – like topping a whole-grain toast with peanut butter and sliced bananas.
Post information about different vegetable or fruit every week on a bulletin board or e-newsletter.
Start a community garden to offer fruits and vegetables to a food pantry.
Have a nutritionist to present a lunch and learn on how to buy and cook high quality fruits and vegetable recipes.
    Adding just one fruit or vegetable a month can mean great health benefits.  A faith community nurse can help in making fruits and vegetables a tasty addition to your diet.
Donna Smith-Pupillo