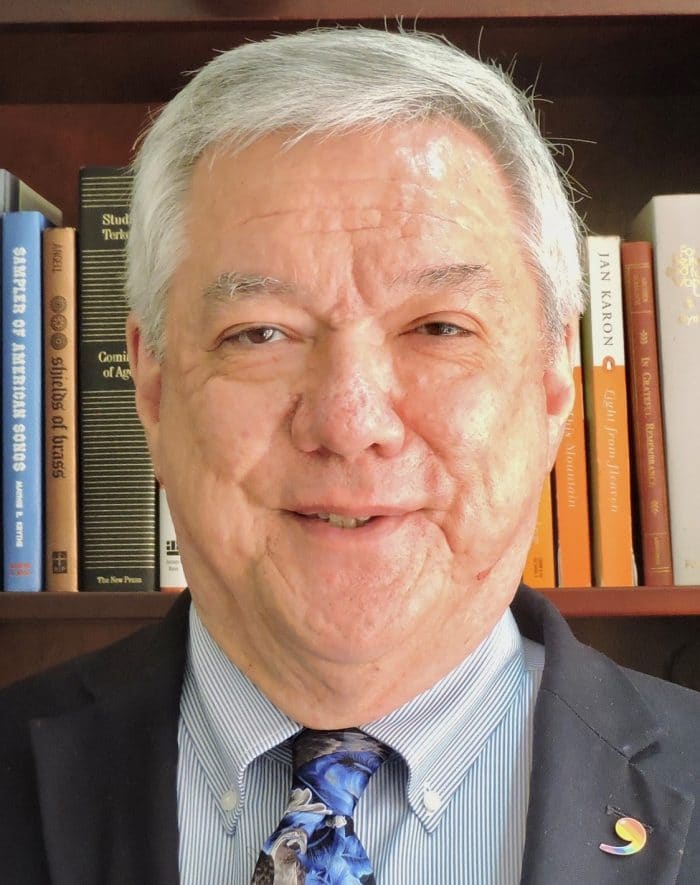 With a heavy heart that we share the sad news about the passing of one of the most passionate, kind and dedicated members of our board, Rev. Douglas Anders who passed on March 22, in hospice care at his home in St. Louis, Missouri. He was 68 years old.
Rev. Douglas Anders was a retired clergy with standing in the United Church of Christ. In the past 37 years he has served three local churches for a total of 26 years, with the past nine years as Conference Minister of the South Central Conference of the United Church of Christ (Texas-Louisiana-Biloxi, MS). He was Acting Conference Minister of the Illinois South Conference.
Rev Anders had a B.S in Business Administration from the University of Missouri – St. Louis. He also had a Master of Divinity degree from Eden Theological Seminary and was awarded an honorary Doctor of Divinity degree from Eden Theological Seminary in 2015. He was a certified Pastor Care Specialist from Care & Counseling of St. Louis.
He was President of the Normandy Kiwanis Club and serves as a member of the Bel-Nor Board of Alderpersons (since April 2018). He had served as a Reading Mentor for the Normandy School District. He served as Development Committee Chair and later, Vice Chairman of the Board at Deaconess Nurse Ministry.
Rev. Anders is survived by three brothers, a sister and his mother who all live in the metro St. Louis Area. He loved international travel and seeks to travel internationally every 5 years. He loves to read, classical music and is collector of all things Japanese.
Anders is survived by his mother, Fumiko Anders, and his siblings, Joseph Anders, Susan Petruso, John Anders and Michael Anders. Condolences to the family may be sent to Fumiko Anders, 90 Greendale Dr., Normandy, MO 63121. The family suggests that gifts in Douglas Anders' memory may be made to these organizations: